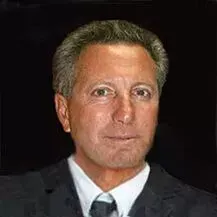 Louis J. Muggeo
Attorney at Law
Mr. Muggeo has been a practicing trial lawyer and outside trial counsel to public and private corporations since his admission to the Massachusetts Bar in 1978. The founder and Senior Managing Partner of Muggeo & Associates, he is also a member of the Florida, Illinois, New York and New Hampshire bars. He has represented businesses throughout the United States and abroad, including lenders, contractors, insurers, high technology and media companies, municipal airport operators and professional athletes. In addition, Mr. Muggeo is affiliated with the New York City law firm of Winston Strawn, the Miami firm of Leesfield & Scolaro and the Chicago firm of Aronson & Aronson.
Mr. Muggeo has extensive trial experience and, is called upon regularly to represent businesses and individuals in complex multi-party matters in state and Federal Courts throughout the United States. These matters include patent and trademark litigation, complex business, real estate and securities matters, white-collar crime and medical malpractice. He has also tried a variety of cases and appeared before federal and state administrative agencies; including the National Transportation Safety Board, National Labor Relations Board, Department of Housing and Urban Development, United States Patent and Trademark Office, Massachusetts Division of Securities, Massachusetts Aeronautics Commission, Massachusetts Civil Service Commission, Massachusetts Department of Industrial Accidents, and Massachusetts Commission Against Discrimination. In addition to his extensive experience dealing with all aspects of commercial litigation, he has also served as his clients' primary legal advisor with respect to significant issues which businesses are confronted on a regular basis including; commercial leasing, complex equity financing, protection and management of intellectual property, employment practices, and Sarbanes-Oxley and its impact on corporate governance.
As Mr. Muggeo's clients expanded their interests overseas, he was called upon to advise them with respect to various aspects of international law and finance and to provide cultural guidance. He has traveled extensively throughout Eastern and Western Europe and is well versed in the workings of international law and methods of international dispute resolution, and has thereby established international contacts of great value in dealing with the intricacies of multi-national transactions.
In founding Muggeo & Associates, it was Mr. Muggeo's desire to bring his large case and cross-border experience and perspective to serve the needs and values of local New England businesses, which values reflect his own, personal approach to life. His firm has become a trusted resource for North Shore businesses, law firms and individuals for more than four decades.
Academics
Mr. Muggeo received his law degree from John Marshall Law School in Chicago, Illinois, where he was the editor of Law Review and graduated with distinction. He received his undergraduate degree, Cum Laude, from the State University of New York at Binghamton, New York. After graduation from law school, Mr. Muggeo served as a law clerk for the Honorable Alfred Kirkland, United States District Court for the Northern District of Illinois.
Mr. Muggeo is a licensed private pilot and United States Coast Guard captain.
Bar Admissions
Massachusetts

Florida

Illinois

New York

New Hampshire

U.S. District Court for the District of Massachusetts

U.S. District Court for the District of New Hampshire

U.S. District Court for the District of Colorado

U.S. District Court for the Southern District of New York

U.S. Court of Appeals for the First Circuit

U.S. Court of Appeals for the Second Circuit
Education
J.D. - John Marshall Law School in Chicago, Illinois

Editor of the Law Review

Graduated with distinction

B.A. - State University of New York at Binghamton
Professional Affiliations
Massachusetts Bar Association

Business Law and International section

American Bar Association

Massachusetts Academy of Trial Attorneys

Lawyers-Pilots Bar Association

Aircraft Owners and Pilots Association

Justinian Law Society

Certified arbitrator/mediator for the American Arbitration Association and Essex County Superior Court

Salem District Court Conciliator

Essex County Bar Association

Salem Bar Association

Florida Bar Association

US-Russia Chamber of Commerce of New England

BISNIS

Beverly Airport Commission

Former chair of the legal affairs committee