Handling matters aggressively in Massachusetts, New Hampshire, Florida, and Rhode Island and in Federal Courts throughout the United States.
With the Required Experience and Skill
Business & Commercial Litigation and Personal Injury Attorneys in Salem, Massachusetts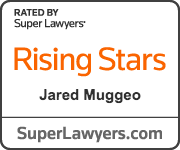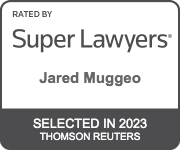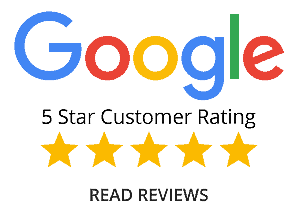 What Sets Muggeo & Associates Apart?
Learn how the team at Muggeo & Associates can provide you with the legal counsel you need.
Courtroom Experience
The attorneys at Muggeo & Associates have more than 100 years of combined courtroom experience. As skilled litigators, they can efficiently navigate a wide variety of cases.
Aggressive Representation
When things get tough, the team at Muggeo & Associates gets tougher. Our attorneys are ready to fight fiercely in order to achieve a favorable outcome on your behalf.
Personalized Service
When it comes to resolving a legal issue, there is no one-size-fits-all solution. The attorneys at Muggeo & Associates know this, which is why they will tailor their strategy to your situation.
The attorneys at Muggeo & Associates provide clients with knowledgeable representation in cases of business, commercial, and real estate litigation.
When you need to seek compensation after a car accident, slip and fall, or other another serious injury, turn to the team at Muggeo & Associates for assistance.
Discover how the team at Muggeo & Associates can obtain relief for injuries suffered in foreign countries and throughout the United States.
REVIEWS
"Does a Great Job"
"I have been in depositions and courtroom trials with Attorney Louis Muggeo. He is a highly intelligent, well-spoken, and knowledgeable attorney. He thinks well on his feet and does a great job advocating for his clients. I would not want any other attorney in my corner."
"Highly Recommend"
"Very professional office; will get definitely get the job done to your satisfaction. Above and beyond follow-up and results. Highly recommend."
Work With an Aggressive & Experienced Legal Team
If you are faced with a legal problem, you want it resolved as promptly and successfully as possible. You will need a skilled attorney in your corner who can advise you as to your various options and serve as your zealous advocate in court.
Each of the attorneys at Muggeo & Associates is prepared to put their decades of experience to work for you. Whether you have a business dispute, workplace, or personal injury our attorneys will provide you with effective representation.
Muggeo & Associates also provides legal assistance with matters involving aviation and maritime law (boating accidents) and firearms law. Whatever your situation entails, the team is ready to help you pursue the results you need in order to put your legal problem behind you.
Contact Muggeo & Associates today to schedule a free consultation. From its office in Salem, Massachusetts, the team proudly serves clients throughout New England, including those located in Lynn, Revere, Lawrence, Boston, and Cambridge.